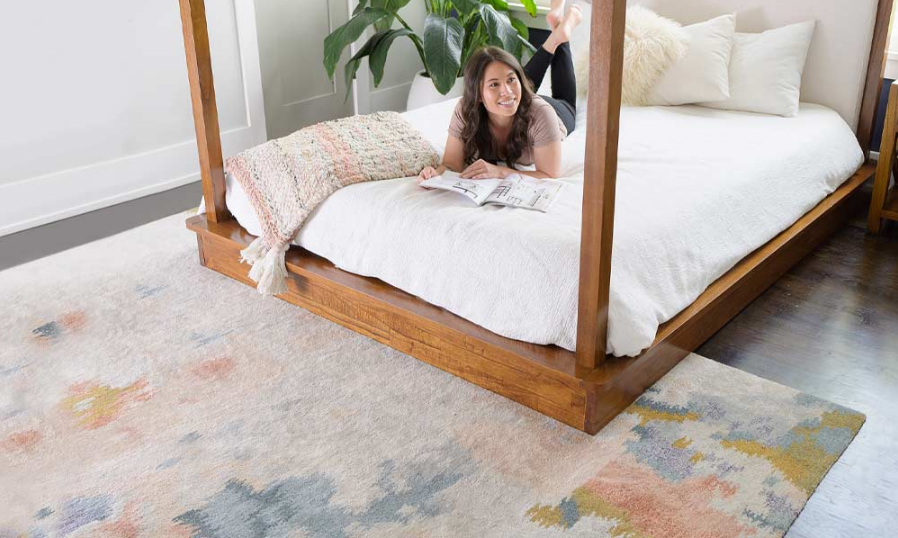 Area Rug Cleaning Services in Oceanside and Vista
Your rugs are one of the most used items in your home. They make high traffic areas more beautiful and help protect your flooring, but they need protection too. Having your area and oriental rugs cleaned on a regular basis is the easiest way to keep them performing properly and looking their best.
Like your carpets and upholstered furniture, area rugs are soft surfaces that act like giant air filters. By trapping dirt, allergens, and bacteria, they promote good indoor air quality. Proper maintenance and regular cleaning is key to helping your rugs perform as intended, but vacuuming alone won't cut it. You need routine professional rug cleaning to keep your area and oriental rugs in top shape.
Brown Family Chem-Dry provides the Carlsbad area's most effective cleaning service for your precious area and oriental rugs. Our trained area rug cleaning technicians don't stop at cleaning and sanitizing your rugs; we'll also restore their vibrant colors and patterns to leave them looking as good as the day you brought them home. For extra protection against the spills and mishaps that happen in an active home, be sure to ask about our protectant package.
As beautiful as area and oriental rugs are, they get dirty rather quickly. Since area and oriental rugs are often made of delicate fibers, it's important to make sure they're being cleaned safely. Brown Family Chem-Dry's area rug specialists are well-versed in gentle, effective cleaning methods that will bring the best out of any area or oriental rug. Our cleaning products don't leave behind any sticky dirt-attracting residue, so your rugs will stay cleaner for much longer. We offer a variety of services to keep your rug clean and beautiful – ask your rug specialist about the right choices for your rug.
Trust the Area Rug Cleaning Experts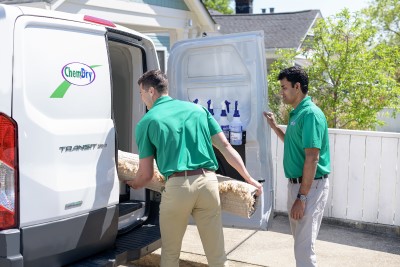 Area rugs are a beautiful addition to any room, but they receive a large amount of foot traffic and can quickly become dirty. When you see them every day, it's easy to forget how they looked when you first brought them home.
Let Chem-Dry bring the patterns and colors of your rugs back to their original beauty with our area rug cleaning service.
Your area and oriental rugs aren't just beautiful decor, they're also valuable investments. That's why you can't rely on just anyone to care for them.
You can trust the skilled professionals at Chem-Dry to provide a thorough, yet gentle cleaning. Our technicians are trained to clean all types of rugs and use specialized tools for the specific type of rug you have, whether it is synthetic, wool, cotton, silk, or another type.
Effective Cleaning for Oriental Rugs & Area Rugs
Our gentle, yet deep rug cleaning process removes dirt and common household allergens, such as pet dander and dust mite matter from your rugs while preserving the colors within the fibers.
Your rug is as unique as it is beautiful and deserves specialized care. Due to the wide variety in construction materials and styles of area rugs, your Chem-Dry technician will perform a thorough evaluation to determine the safest, most effective method of cleaning, and prepare a no-obligation quote. Our expert technicians will also inspect your area rugs for any pet messes, stains, or other problem areas that may need special attention.
Trust the Area Rug Experts
Certain items require a specialist's care. You wouldn't ask just anyone to fix an issue with your car! The same is true of your area and oriental rugs. With so many different construction styles and fabrics, you'll want to be sure that the technician cleaning your rug doesn't use a one-size-fits-all solution. At Brown Family Chem-Dry, we want you to feel confident that your beloved rug is in safe hands.
You can be certain that your rugs are only ever handled by our area and oriental rug specialists. These Chem-Dry technicians have been trained in an array of processes, equipment, and cleaning solutions to ensure that they can identify the best possible care solution for your rug. After performing a thorough evaluation, we'll share our preferred solution with you, as well as a no-obligation quote. We believe in transparency and honest work, and we'll go above and beyond to make sure you're satisfied with your cleaning.
Let's get the most out of your area and oriental rugs. Call now to learn more.
Get Your Free Area Rug Cleaning Quote Today!
Contact us to get a free quote and request a service appointment. We'll discuss your needs, provide you with a no-obligation quote and can begin the cleaning process at your convenience.