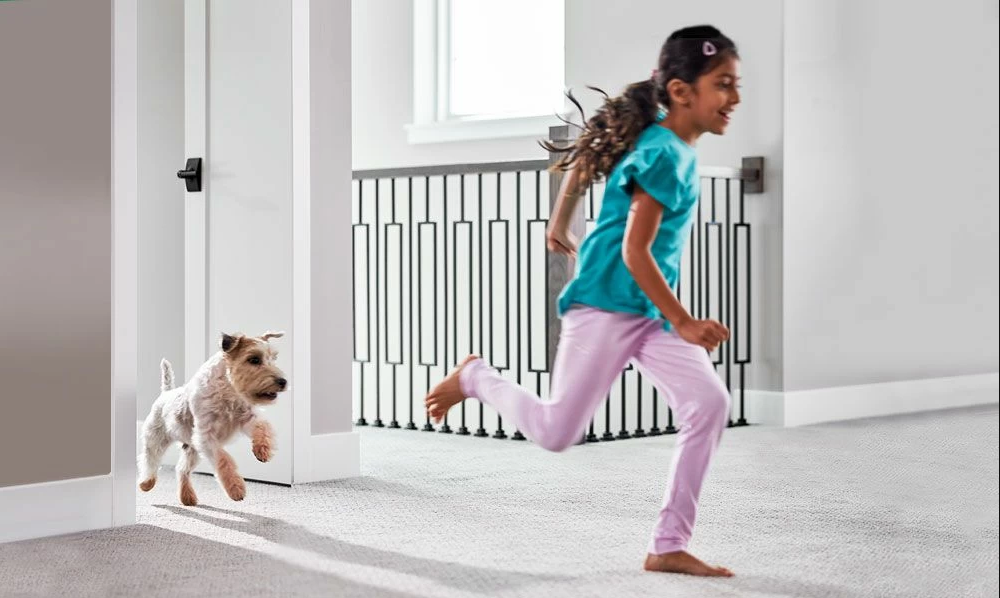 7 Useful Cleaning Tips for Pet Owners
TUESDAY, AUGUST 16, 2022
If you plan to move in with a pet, there are a few useful cleaning tips for pet owners you should know of. Pets shed their hair and tend to leave doors and furniture scratched and stained. That being said, it's in your best interest to take some measures of precaution in order to prevent chaos in your home. When you keep the place clean, life with pet(s) gets easier and healthier! So, take a look at the tips below that will make it easy to maintain your home while living with pets. It's also a good idea to ask a professional cleaning company for help, in case it's necessary.
These useful cleaning tips for pet owners will make your life with a pet friend blissful
Anyone who plans to relocate with a pet must think of pet-proofing the apartment. If you're renting the place with friends, consider the things to discuss before moving in with friends. Then sit with them and discuss what to do to make your new home pet-friendly. Write down all techniques from this article (and others that come to your mind) that can help you keep your space clean all the time. Also, consider these pet-proof hacks:
Play-space for your dog and cat—When your pet friends have a special place to have fun, they're less likely to roam through your entire home
Purchase an electronic air purifier—Regulates the air quality inside your place and the presence of germs that come from pet hair
Invest in pet-friendly carpets—Nowadays, there are many pet-friendly flooring options that make the cleaning process easier
Consider chew-proof furniture—It's much easier to clean and maintain chew-proof sofas
It's also important to thoroughly clean a home before moving day and therefore make the unpacking process much simpler. With proper planning, you can complete cleaning, pet-proofing, and moving on time and stress-free! In addition, you can contact specialized companies that make cleaning easy as a breeze and save you plenty of time in the process.
1.    
Use duct tape or a sticky sheet  to remove pet hair
Believe it or not, strong duct tape and a special sticky sheet are the best tools for removing pet hair. Also, brushing your dog or cat regularly will reduce the amount of hair scattering across your home. Have a vacuum cleaner nearby to pick up the hair as soon as you're done brushing your pet.
2.    
Keep the litter box clean
Don't wait for the litter box to fill up. Empty it as often as possible. To make cleaning easier, use a plastic bag (or garbage bag) to cover the box and then fill it with litter.
3.    
 Put baking soda and vinegar to a good use
Baking soda and vinegar are some of the most useful cleaning tips for pet owners. They are excellent with stain lifting, plus they effectively reduce unpleasant pet odors.
4.    
Use enzyme cleaning solutions
Not only do they remove the stains from furniture, but they also make unpleasant odors gone for good. Just make sure to cover the furniture with a plastic cover or clean fabrics after you finish using an enzyme cleaning product.
5.    
Plastic furniture and floor protectors
Special protectors will ensure that pet hair doesn't sneak into your carpet or couch. That way, you don't have to spend hours cleaning your carpet and deal with pet hair all over the place.
6.    
Give a good clean to all pet props
Pets love to play with their toys all day long. This is why you must make sure all toys and even dog necklaces are squeaky clean. Just put the plush toys into the washing machine, and wipe the rest of the props with a cloth soaked in the cleaning solution. Make sure to disinfect everything afterward.
7.    
Prepare a washing station for your dog
Some dogs like the water, while others can't wait for bath time to be over. Either way, you need to secure a bath or sink with a bath mat and drain catcher. That way, your dog won't slip, and the drain won't get clogged with dog hair. After washing your pet, disinfect the bath with alcohol or a special cleaning solution.
Hire help when moving with pets
Both cleaning and moving take time to complete. In both cases, it's in your best interest to do it right. As recommended by experts from mybrooksmoving.com, hiring a moving crew you can rely on will make the entire endeavor less tedious. You just have to ensure the company has all required services (storage unit, supplies, etc.) and experience when it comes to relocations that include pets. In addition, many professional and reputable companies provide consultations that make moving preparation less complicated. Some of them also offer junk-removal services in order to minimize the mess.
Extra tips
Wear rubber gloves at all times, without exception. Protecting your hands from dirt and bad bacteria is important, especially if you have sensitive skin. Also, don't forget to stock up on protective masks. Wear a mask each time you remove pet hair, vacuum clean, mix liquids, and clean.
Be consistent in keeping your place clean and pet-friendly
All these useful cleaning tips for pet owners can help you maintain hygiene inside the apartment only if you're consistent. While it's impossible to clean the apartment top to bottom every day, small efforts are just enough. For example, if you notice pet hair accumulating on a couch, remove it with duct tape you keep nearby. Use baking soda to prevent funky animal scents as soon as you sense them. However, the best way to avoid forgetting to keep your pet-occupied home clean is to write a schedule and put it on the fridge, wall, or door. That's how you'll remind yourself of things you have to do, whether to empty the litter box or brush your pet. Also, plan a full-cleaning day at least once a week. It'll make it easier for you to maintain the hygiene of your place during the week.
BACK TO BLOGS