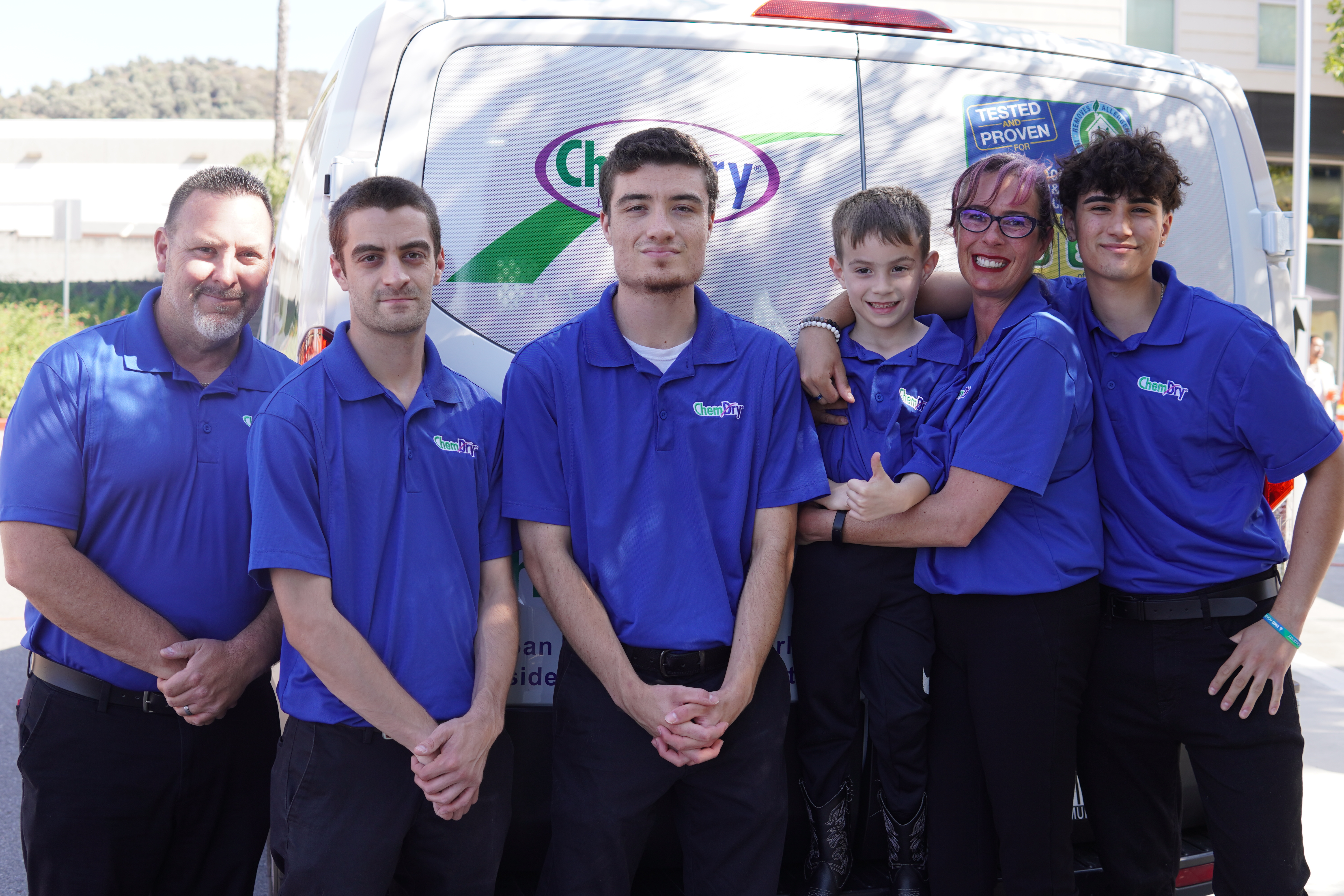 Thank you for contacting Brown Family Chem-Dry!
Please allow me to introduce myself; my name is Cheryl, AKA Mom, of Brown Family Chem-Dry.
Brown Family Chem-Dry is a San Marcos family owned and operated business: mom, dad, and 4 sons!
Either Olivia, our "adopted" daughter (I only have boys so I had to recruit a "daughter" to help me) or I will, personally, reach out to you to gather additional details
We look forward to assisting you and having you be part of our extended family!
Sincerely,
Cheryl, AKA Mom
Brown Family Chem-Dry
brownfamily@brownfamilychemdry.com
760-452-9449 (Headquartered In San Marcos, CA, 92069)
www.brownfamilychemdry.com
https://www.facebook.com/brownfamilychemdry
Why Brown Family Chem-Dry?
One hour arrival window
Brown Family Chem-Dry gives back to the community
Family owned and operated
Upfront/honest pricing
Our customers are not just customers but extended family members - Welcome to our family
Get My Free Quote!
How can Brown Family Chem-Dry help you? What questions do you have?