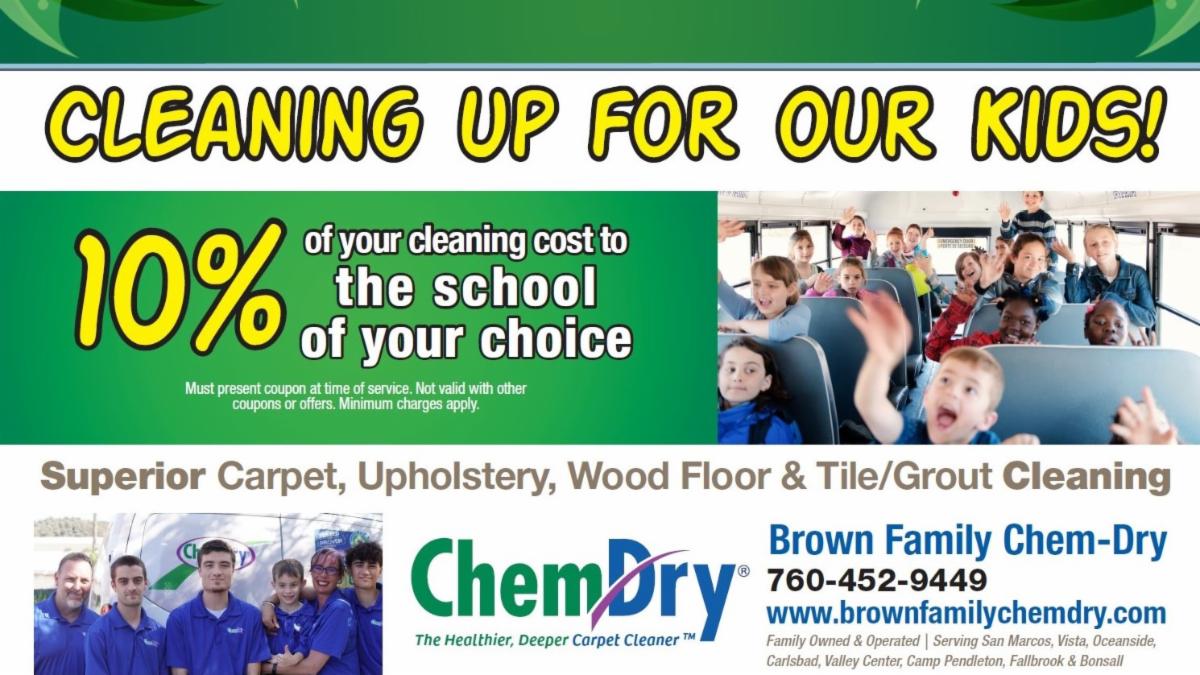 Local San Marcos Carpet Cleaning Service Gives Back to Schools
SATURDAY, OCTOBER 1, 2022
With school back in session, Brown Family Chem-Dry would like to remind you that we have a school and organization program that is ongoing!
Brown Family Chem-Dry will donate 10% of any and every service to the school or organization of your choice in your name; no strings attached and no limitations!
We can even split the donation in case you have children in different schools.
All you have to do is mention the school or organization when you schedule and we will do the rest. We will even notify you when the donation has been made.
BACK TO BLOGS